All Posts
Category: Museum &nbspListing Date: 2012-07-29

Cultural Heritage Center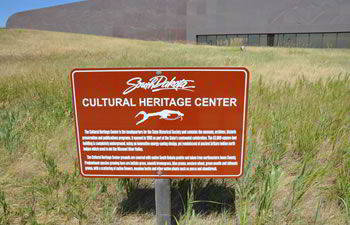 South Dakota Cultural Heritage Center
---
The South Dakota Cultural Heritage Center is home to the Historical Society. The building itself is reason enough to visit the site but once inside you won't believe what you'll find.
The diverse history of South Dakota is preserved and exhibited in the museum for all to see, enjoy, and learn.
One interesting display notes the wind energy potential for South Dakota. Ranked 4th in the Nation places the state in a good position should wind prove to be a viable sorce for future energy needs. A wind farm near White Lake, SD suggests that some at least, have decided that it is a viable source for energy.
The WNAX Gas Station Exhibit was pretty interesting. Did you know that WNAX (the radio station) once was a gas station?
Art has become an important part of South Dakota. The state is home to world class artists. Some of their work is exhibited at The Cultural Heritage Center. Like the "Termesphere" by Dick Termes. A beautiful painting created on a sphere. One could easily argue that the displays and the building itself qualify as art.
From the early cultural displays to wind power and ethanol production, The Cultural Heritage Center is a great resource. If you live close-by, it's a great place to take your kids and visiting relatives. If you're crossing the state on vacation, perhaps to visit the World's only Corn Palace, The Auto Museum, Mount Rushmore, Badlands, Jewel Cave, Wind Cave, or attend one of the states events or celebrations like a Naturalization Ceremony, make The Cultural Heritage Center one of your stops.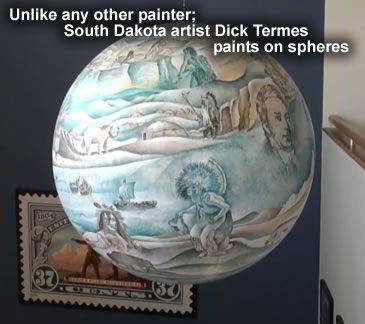 Termesphere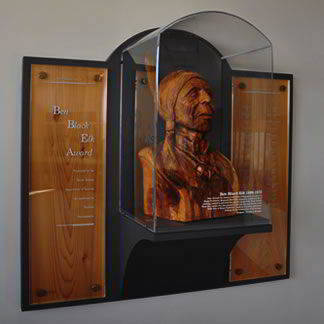 The Ben Black Elk Award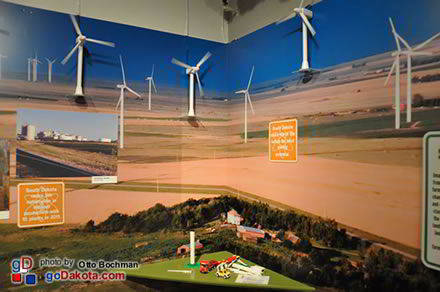 South Dakota Wind Power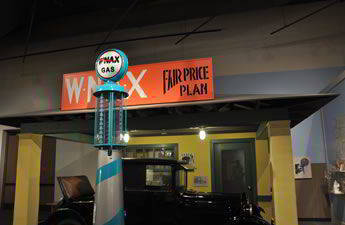 WNAX gas station
Posted with keywords: history, heritage, culture, center, pierre, south dakota, art, artists, wind, wnax, termes, termespere,