All Posts
Category: General &nbspListing Date: 2014-03-22

16mm Film Conversion
Do it yourself (DIY) Transfer 16mm film to digital format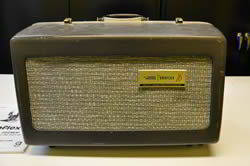 Not exactly high tech but this method of transferring 16mm film to a digital format does work when you have a limited budget.
Charged with transfering 100s of 16mm film to a digital format can be a challenge particularily when you are on a tight budget.
For this project we used a 16mm film projector that turned out to be in pretty good shape.
We used a folded shadow box since the surface was clean and consistent. We also had limit space and no projector screen.
We recorded the audio from the speaker output and cleaned it up a little using a computer and audio software. Had we not done that the noise from the projector would have been very distracting.
The video was shot with a high definition Sony video camera. We synced the video with the audio and ended up with a pretty fair method for saving some interesting old film footage. Of course for really high quality transfers you could use an expensive frame by frame method and/or Telecine process. We considered that but the amount of film we have to preserve and the time and cost associated with technique made it impractical for our project.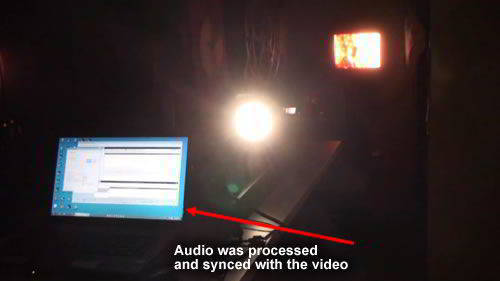 use a computer and software to sync audio with video
Posted with keywords: 16mm, film, digital, tech, transfer