All Posts
Category: News &nbspListing Date: 2012-03-14

Rushmore Society Recognized
The Mount Rushmore Society team was recognized during the Association of Partners for Public Lands Media and Partnership Awards held March 7, 2012, in Las Vegas, NV, for our Mount Rushmore Society Membership Program branding and our newest publication, Mount Rushmore Memories.
The APPL Media & Partnership Awards program recognizes the outstanding contributions made by not-for-profit partners through essential materials that interpret our nation's parks, refuges, monuments, forests, lakes, open spaces and historic places.
Published by the Mount Rushmore Bookstores, Mount Rushmore Memories was the winner in the General Interest Publications book category. The branding efforts for the Mount Rushmore Society Membership Program won an Honorable Mention in the Membership/Fundraising Program or Project category. The organization's new logos, brochures, website, signage, video, communications and sales direction by Retail Manager Laura Jones were all a part of the branding effort that was recognized.
Mount Rushmore Memories is a collection of 120 memories about Mount Rushmore National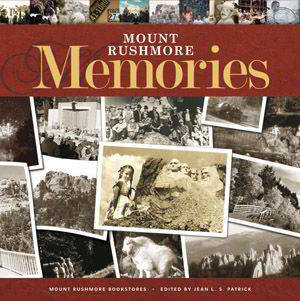 Memorial edited by Jean L.S. Patrick of Mitchell, SD, and Society Communications Director Debbie M. Ketel and designed by Amanda Summers Design of Arizona. One of the judges commented: "This is an excellent commemorative product that is not just a souvenir. It really does inform and provoke. Good job of editing visitor letters. Personal memories are interesting, different from usual approach." The book retails for $14.99 and is available at the Mount Rushmore Bookstores at the park, online, by calling 1-605-574-3142 or at other bookstores in the area.
To find out more about the Mount Rushmore Society membership program, go to www.mountrushmoresociety.com.
Posted with keywords: mount, rushmore, society, awards, national, ketel,