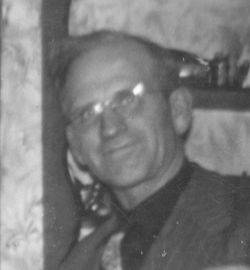 W. Ray Sanders
Years: 1927
Affiliation: Borglum
Laborer .40/hr. Born Aug 18, 1894 - Deceased Aug 25, 1986, 92 yrs old. Buried Black Hills National Cemetery. Daughters: Berta Barker, OH, Linda Wells NM, Stella Buckman, Ark. Georgia Burnhan, SD.
Do you have additional information about W. Sanders
We would like to included it. Fill in the form below to send your information. Please include a valid email address or email from your own email client to: goask "at" godakota "dot" com.
Contact us about W. Sanders