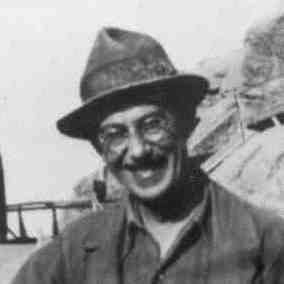 Joseph August Bruner (Joe)
Years: 1938-1941
Affiliation: Borglum
Age 44, Carver Oct. 1938 $1 per hr. 1939-41, $1.25 per hr. work until project ended. Died Rapid City in 1972 on visit.
Stonecutter from Indiana. Had previously worked for Borglum in Marietta, Ohio
Do you have additional information about Joseph Bruner
We would like to included it. Please email to: goask "at" godakota "dot" com.
Contact us about Joseph Bruner